FRESHWATER AND PRODUCED WATER GATHERING SYSTEM
Williams County, North Dakota
About the Project
Hydraulic design of parallel high density polyethylene (HDPE) pipelines for the purpose of gathering production water from oil extraction pads and delivering freshwater to the client for fracking and wellbore maintenance.

Review of design drawings and cross referencing service connections with North Dakota Industrial Commission (NDIC) data.

Develop production water decline curve for forecasting required hydraulic capacity. Right-of-way (ROW) easement verifications and associated Geographical Information System (GIS) progress depiction. Develop specification for hydrostatic testing.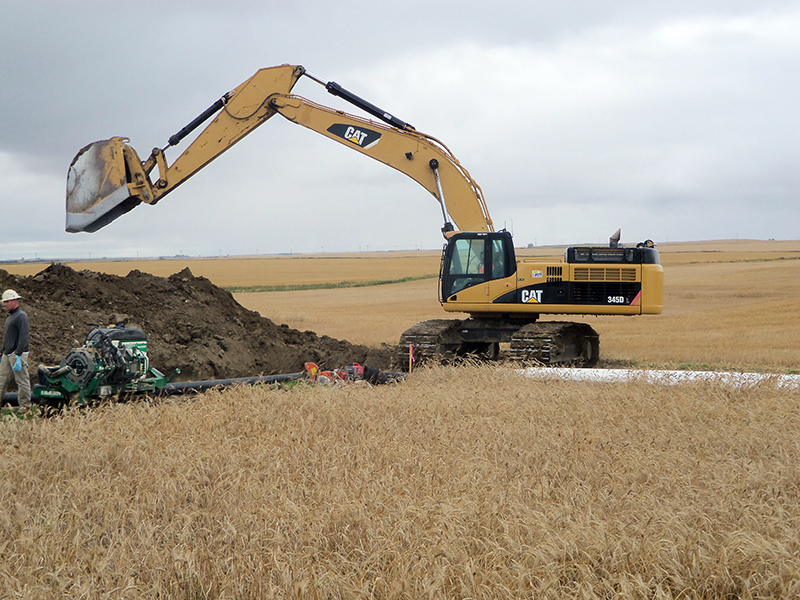 HDPE Pipeline Design
Hydraulic Capacity Forecasting
Right-of-Way (ROW) Easement Verifications
Hydrostatic Testing Specification Development