2018 STREET AND UTILITIES IMPROVEMENTS
Parshall, North Dakota

The City of Parshall's existing streets were built in 1962, and portions of the sanitary sewer system date back to the 1940s. Rapid population growth exerted significant pressure on the aging municipal sewer and street infrastructure system and drove the need for infrastructure expansion to support the rapid growth.
Inflow from storm events and infiltration from high levels of ground water had been causing major problems with the City's existing clay pipe trunk lines and masonry manholes. Along with these issues, Parshall's existing master lift station was at the end of its service life, and the service personnel were continually challenged with maintenance.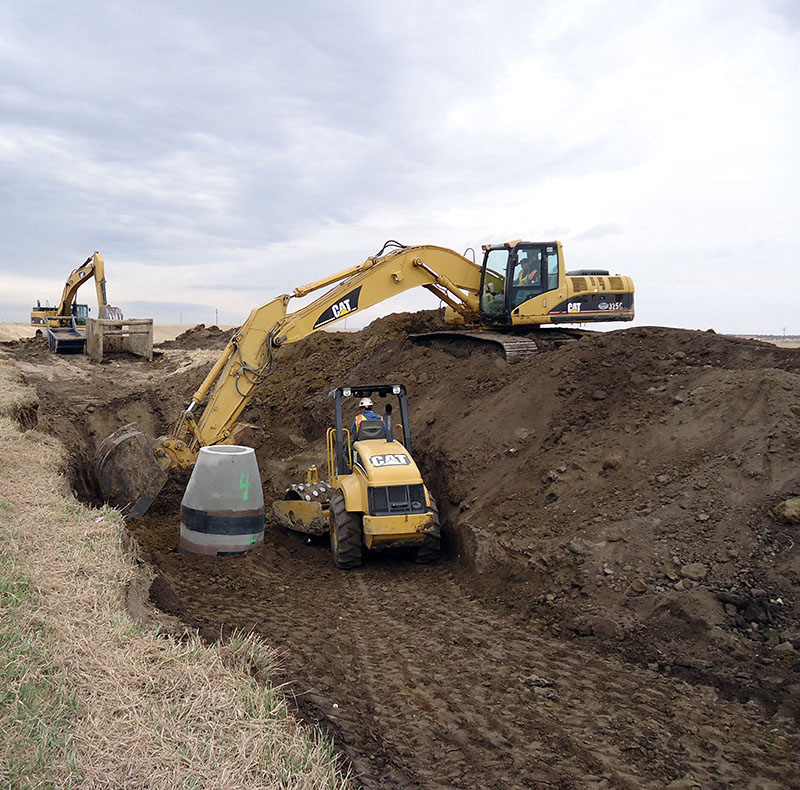 Date: 2011 – 2018
Client: City of Parshall
Design of New Curb and Gutter
Design of New Sidewalks
Design of New Streets
In 2011, AE2S was contracted to complete a wastewater collection system study and start the first phase of design for new sanitary sewer trunk lines to feed the newly-designed master lift station. AE2S was also retained to design new regional stormwater structures and piping networks, along with new curb and gutter, sidewalks, and streets.
Looking Forward
With the first phase of infrastructure improvements complete, AE2S was retained to plan additional improvements to Parshall's aging facilities. This included analyzing and designing solutions to long-standing drainage and stormwater management challenges, replacing additional components of the city-wide sanitary sewer system, additional street infrastructure improvements, and expansion of their wastewater treatment facility to allow for the continued growth of Parshall.