MODELING, MASTER PLANNING, & CIP
Vail, Colorado
About the Project
Eagle River Water & Sanitation District (ERWSD) serves multiple municipalities (East Vail, West Vail, Avon, Cordillera, Wolcott, Edwards, Eagle-Vail, Berry Creek, Beaver Creek, Arrowhead, etc.), and is the second largest utility on the western slope of Colorado.

Surges in population, tourism, and business have caused additional demand for water and sanitation services.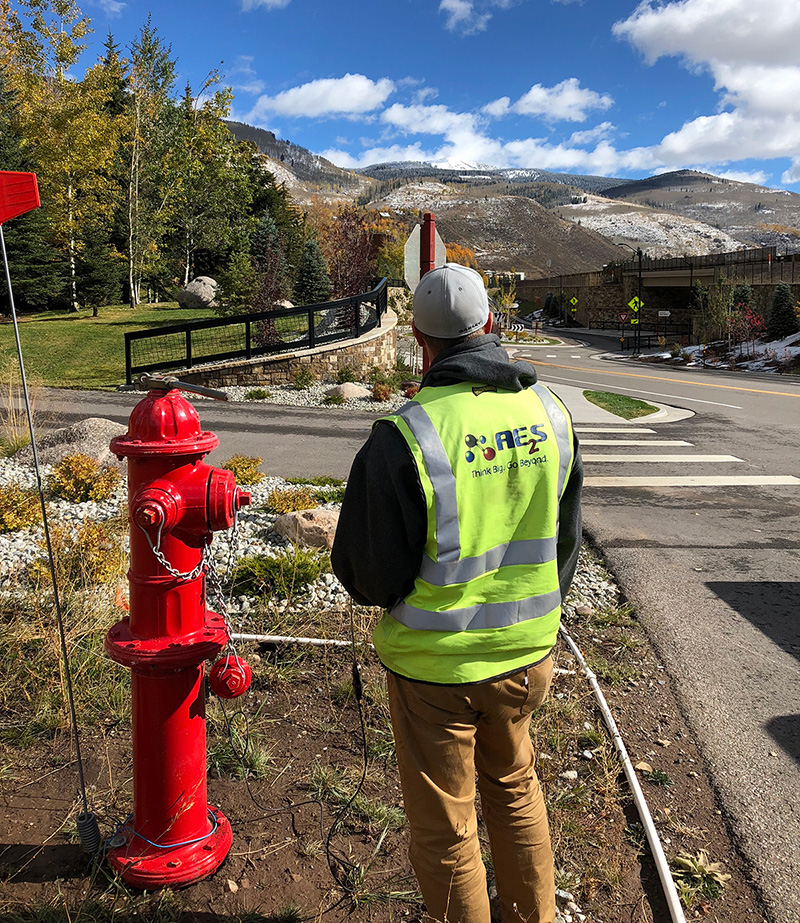 Date: 2019
Client: Eagle River Water & Sanitation District
Hydraulic Modeling of Complex System
Risk Management
Asset Management
10-Year Master Plan
Capital Improvement Planning
Modeling and Master Planning for a Complex Mountain System
The mountains make this system very complex and diverse. The system includes three water treatment plants, 18 groundwater wells and river intakes, 261 miles of water main, 73 pressure zones, 42 booster pump stations, and 53 storage tanks for both the ERWSD and the Upper Eagle Regional Water Authority.

To help meet the growing needs of the region, ERWSD enlisted AE2S to perform water distribution modeling (using Innovyze) and develop a 10-year master plan, combined with a Capital Improvements Plan.


Improving Water Infrastructure with GIS and Predictive Analytics
The project included the development of the hydraulic model with extended period simulation, condition/risk assessment, GIS improvements, future land planning/growth/demands, identification of new facilities to serve the growing region, and development of a list of capital improvements with planning level cost estimates for modeling future rate impacts.

The Condition/Risk Assessment was completed using an ArcGIS-based asset integrity management and capital planning software to help ERWSD best plan for the future. InfoMaster was used to leverage ERWSD's existing GIS and CityWorks investments to work with the Innovyze model.

The approach enabled sophisticated predictive analytics to provide ERWSD a cost-effective business intelligence and data collection platform for more informed, action-oriented decision making.