JACKSON BOULEVARD IMPROVEMENTS

Spearfish, South Dakota

AE2S is providing design and master planning services for improvements to Jackson Boulevard, including streetscaping, traffic analysis, landscaping, pavement improvements, water mains, sewer mains, lighting, storm sewer and utility relocations.

Jackson Boulevard leads from I-90 Exit 12 to the heart of Downtown and is the primary east-west corridor for local traffic and to Black Hills State University.

Phase 1 Final Plan was completed in 2018 and construction is on-going, Phase 2 design was completed in 2020 with construction ongoing.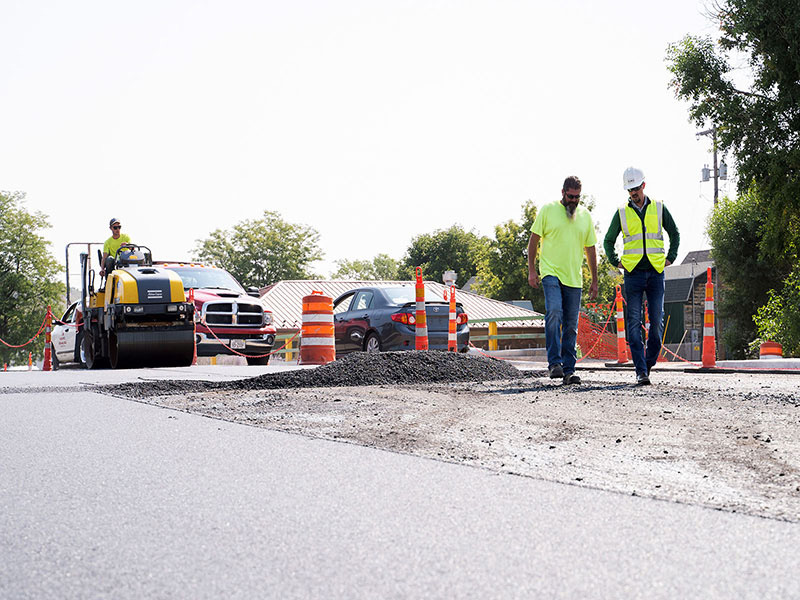 Date: 2016 – 2021
Client: City of Spearfish
Roadway Rehabilitation
Streetscape Improvements
Utility Infrastructure Replacement
Street Lighting
Project includes a Streetscape Conceptual Master Plan that includes open public meetings for input from stakeholders, City officials, businesses, residents and others.
The work includes design and analysis for:
Roadway rehabilitation
Streetscape improvements
Traffic analysis report for school crossings, signal improvements, roadway alignments, traffic calming and potential roundabout usage
Utility infrastructure replacement (water and sewer)
Drainage design and water quality improvements
Gateway corridor and streetscaping enhancements
Bridge repairs
Street lighting