GSR AND PUMP STATION

Eden Prarie, Minnesota
Planning for a new four-million-gallon ground storage reservoir and pump station began in 2014.

Distribution system modeling indicated that the City would benefit from additional operational storage as well as an increase in emergency storage time while providing some redundancy when taking a water tower out of service for recoating.

A siting study was completed to look at optimal locations for the new ground storage reservoir.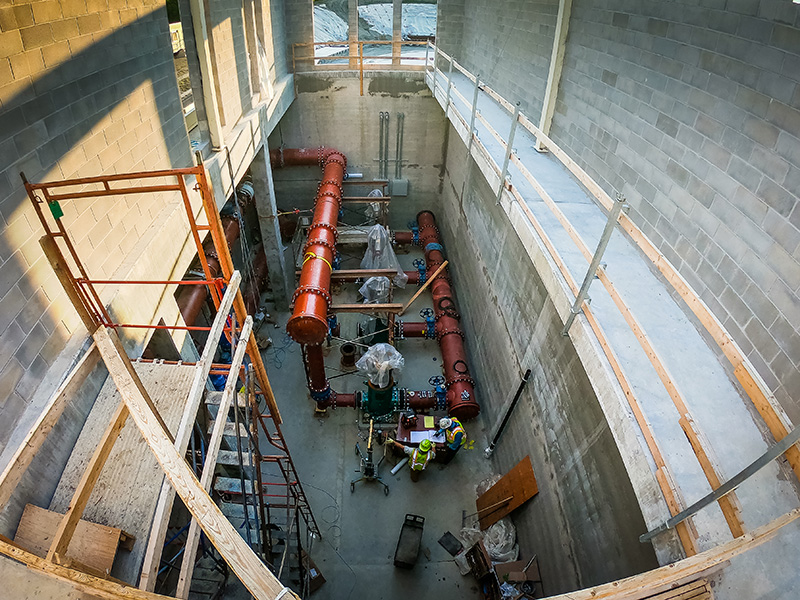 Date: 2018 – 2020
Client: City of Eden Prarie
Siting Study to Determine Best Location
Helped Increase Operational and Emergency Storage
24-Inch Water Main
Stormwater Infiltration Basins
Following completion of the planning process the City purchased property from MnDOT along the north side of Highway 212 for the new ground storage reservoir site. A prestressed concrete tank that will be mostly buried was selected to blend in with the existing hillside and minimize the visual impact from Highway 212.
The 10 million gallon per day pump station was designed to look like the historic Eden Prairie train depot from the late 1800s, which was located very near the site along the railroad corridor and now regional trail. The project also includes a new 24-inch diameter water main, access road, and stormwater infiltration basins to collect all runoff from the site.