GIS AND WATER MODELING INTEGRATION
Kalispell, Montana
About the Project
In 2017, AE2S was tasked with providing services to the City of Kalispell to review the status of the water system, adjust planning criteria, identify current and future challenges, and to develop a Capital Improvement Plan (CIP), which will ensure the City will be able to provide a high level of service to its customers.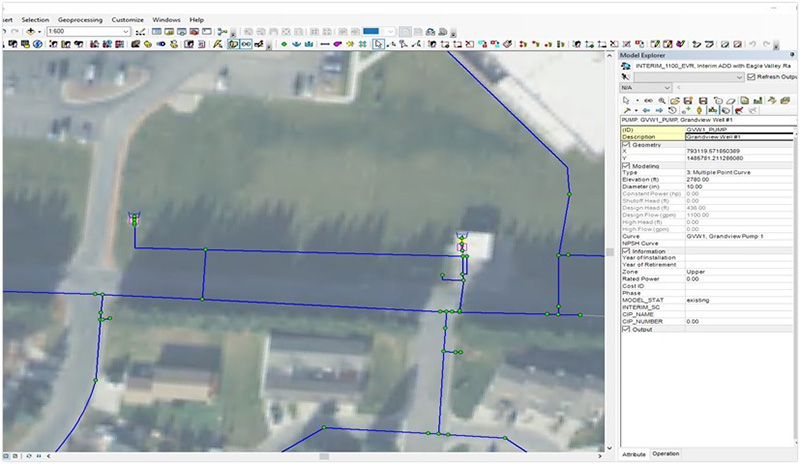 Date: 2017 – 2018
Client: City of Kalispell
Integration of Modeling and GIS Software
Use of Survey123 Application for Fire Flow Testing
Implementation of a Web Map App
Integrating GIS and Modeling Software for Optimal Data Utilization
To meet the key components of the project, GIS and Modeling software were seamlessly integrated to make the most out of the best data available. Tasks included:
Analyzing water main connectivity to ensure proper flow for modeling in InfoWater;
Analyzing water meter data to understand water demand per land use;
Creating a survey through ArcGIS Survey123 application for fire flow testing and EPS testing;
Implementing a web map app to display records to the City staff of fire flow and EPS tests; and
Creating a map book and map figure creation for the final report.