BDM RURAL WATER SYSTEM SERVICES
Britton, South Dakota
About the Project
BDM Rural Water System retained AE2S to deliver a variety of services it needed. Services included planning updates to the west side of the system to meet existing and future capacity needs, treatment facility and distribution system water quality optimization, and general support to the BDM management and operational staff.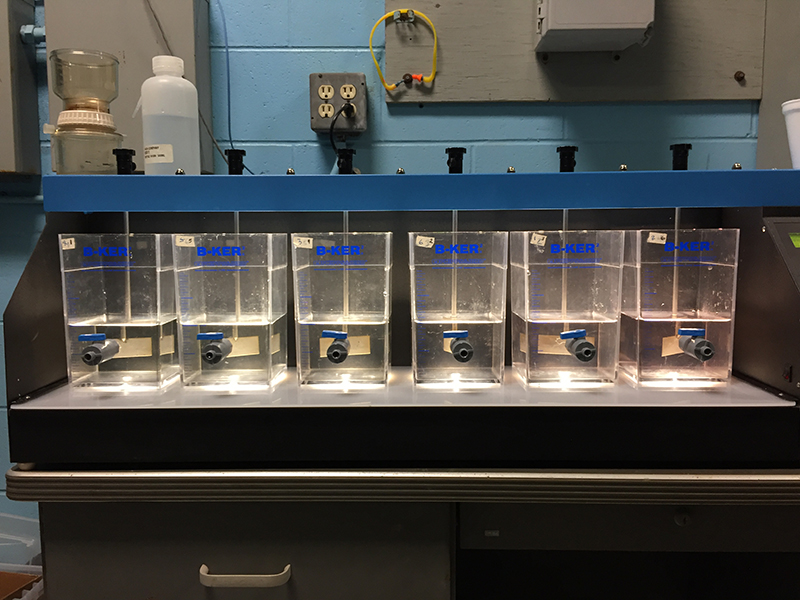 Date: 2017 – Present
Client: BDM Rural Water System, Inc.
Distribution System Mapping
Distribution System Modeling
Hydraulic Capacity Improvements
Water Quality Optimization
Ongoing Technical Services
Distribution System Evaluation
BDM Rural Water has been adding customers in the western service area of the system. Demand characteristics of the customer base has changed over the years, causing peak water consumption to occur during the planting season. The existing infrastructure is stressed trying to meet the flow and pressure demands during this critical season.

To plan improvements to relieve the hydraulic stress, AE2S updated the maps to include the new customers, and will model the hydraulics of the system to evaluate alternative improvements that will provide sustainable water supply to the existing and potential future customers. Design and construction of the improvements will occur once the chosen alternative is approved.


Treatment Optimization
BDM's ground water supply is treated with an iron and manganese filtration plant. The raw water contains ammonia, adding complexity to the oxidation and disinfection process. AE2S worked with operations personnel to collect data that are used to adjust oxidant dosages to optimize manganese removal, providing the best possible water quality to the customers.

Additionally, filter operations were examined and optimized to minimize water loss due to backwashing procedures. AE2S also provided assistance to optimize operations of booster chlorine stations in the BDM distribution system, preventing low chloramine residuals in the distribution system.


General Technical Support
A general services task order enables BDM to receive technical help and advice on a variety of topics. AE2S provided review of specifications and submittals for a pollution control upgrade to the generator at the water treatment plant.

The drives, motors, and pump characteristics of replacement pumps in several booster stations were reviewed to optimize energy usage and pump capacity.

After a water main break causing a loss of water level in a reservoir that introduced air into the distribution system, operational assistance was provided to mitigate air locked in the pipelines.

During a recent break in a major crude oil pipeline passing through the BDM service area, AE2S provided mapping support and communications support to assist the manager through the aftermath of the oil release.