150K BWPD PERMIAN SALT WATER DISPOSAL

Loving County, Texas

The facility expansion consists generally of increasing the capacity of the existing 90k bpd produced water processing & injection facility to 150k bpd. Design highlights include:
Oil separation/skim – Six Gunbarrel tanks sending skim to existing oil storage.
Polishing filtration – Analyzed, selected and worked with manufacturer to refine self-cleaning strainer with capabilities to filter full capacity while maintaining full design flows during backwash cycles.
Injection pumping – Nine H-Pumps (totaling 4,500 HP) Coordination and connections to existing process areas was particularly challenging. Our team started with a 3D scan of the entire existing facility and incorporated this model into our final design.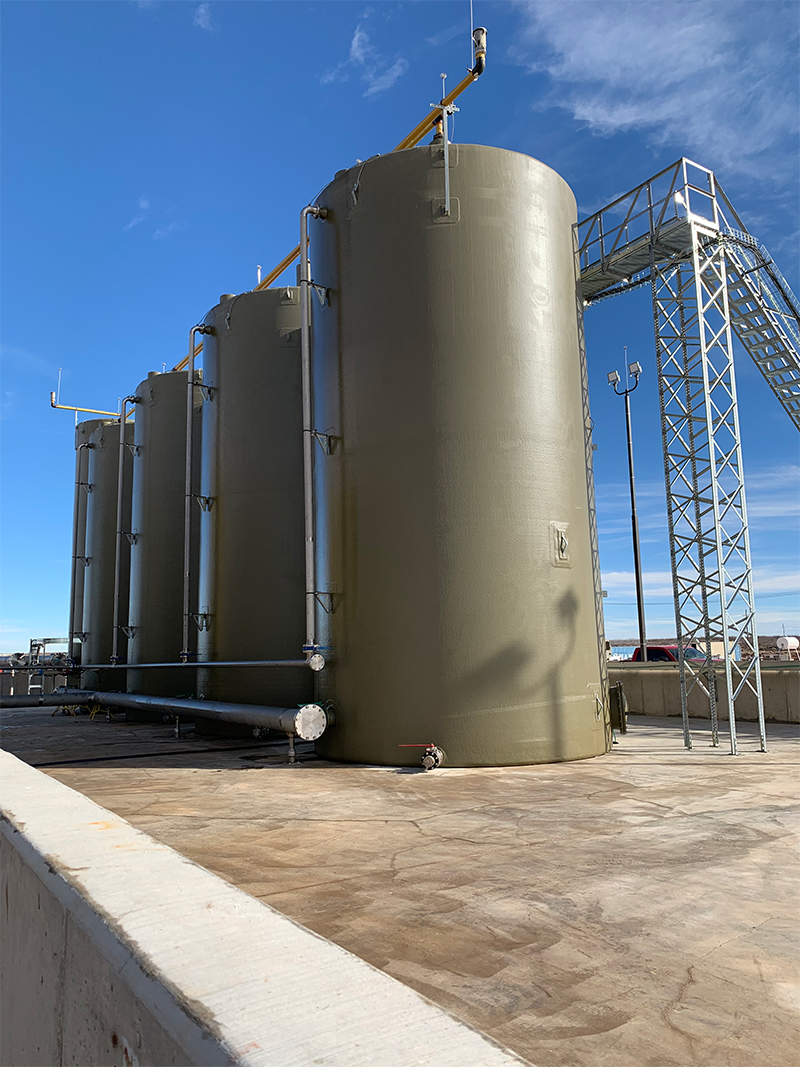 Process, Structural & Electrical Design
Construction Administration
Equipment & Materials Procurement Administration
Assist Owner with Bidding & Managing Contractors
Field QA/QC